OUR PURPOSE
We represent the era where organizations broke from more stringent NHRA rules and offered no holds barred type of naturally aspirated racing to fans. Our purpose as the Midwest Nostalgia Pro Stock Assn. group is to create an opportunity for racers who wish to represent the Legends of Pro Stock, heads up and no index drag racing with a 'run what you brung', minimal limitations manner. Please request membership if your interests are in this type of racing.

HOT NEWS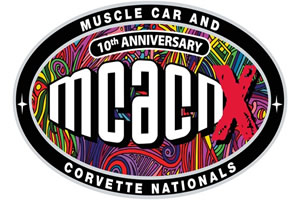 We will once again be revealing


Sat, & Sun. Nov. 17th & 18th


John Dembrock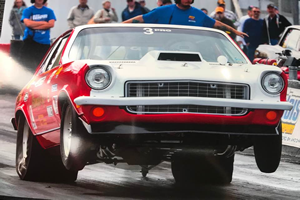 Hopefuly he will be joining us soon, as he is making his first passes after the numorous upgrades. Looking Very Good John!!

Your 2018 "Grumpy Cup" Race Winners
7 Second Class Winner Ed Buck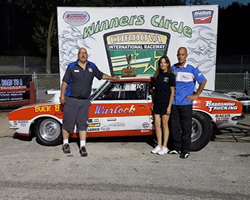 8 Second Class Winner Robert Rivers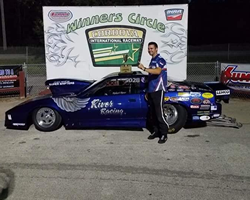 Midwest Nostalgia Pro Stock Association Joining Allegiance with RD Kirkpatrick and the National Nostalgic Pro Stock Association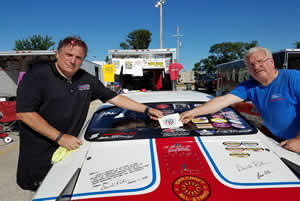 "Jungle" George
Featured in June's Mopar Collectors Guide Magazine.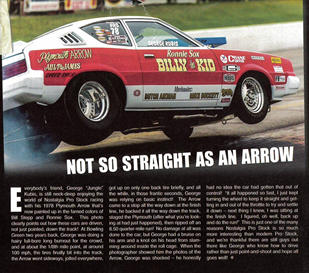 The Largest Nostalgia race in the USA, The 3rd Annual Don Carlton Memorial Race AKA. "The Woodtsock of Pro Stock"
April 14th Mooresville, N.C. More than 30 cars to be on site, and some very special guest. Don't miss this one. A joint venture presented by The Southeastern Outlaw Nostagia Pro Stock Assn. & The Midwest Nostalgia Pro Stock Assn.
"Paying Tribute To The Legends"
Do to unforeseen circumstances this race will be rescheduled for some time in August.Please check back often for new date.
(click here to check out last years race)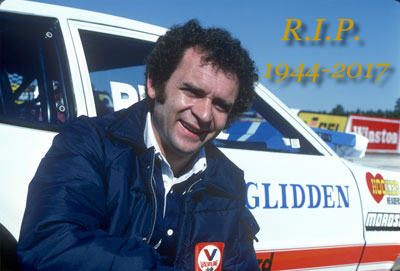 WFO Radio pays tribute to Bob Glidden, featuring Larry Morgan, Erica Enders, Jason Line, NHRA National Dragster's Phil Burgess, Scott Palmer, Randi Lyn Shipp, Bobby Bennett from Competition Plus, NHRA's Lewis Bloom, Brian Lohnes, and Mike Ruth. NHRA's Alan Reinhart and host Joe Castello discuss the passing of an NHRA icon.

Mark Pappas & Honorary Member Larry Dixon and his tribute to the legend "GRUMPY" Hot Rod Drag Week at Greatlakes Dragaway.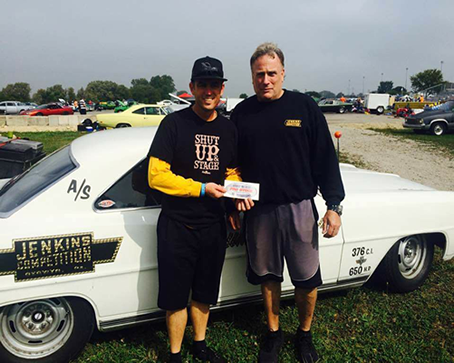 Congratulation to Mark Pappas
Street Rodder magazine has giving his 57 Corvette the Street Shaker car of the year award and front cover of upcoming issue.

Midwest Nostalgia Pro Stock Assn.
We will be making a curtian call at CORDOVA INTERNATIONAL RACEWAY on Sept. 30th. More info to come.

Mike Ruth & Mark Pappas
Winners at the
5th Annual Black Arrow Cup

Kevin Lawrence to drive the
Pappas Motorsports
"GRUMPY"S TOY" XVI Camaro at Rt. 66 Classic


The 64th ANNUAL WORLD SERIES of DRAG RACING is coming back to CORDOVA INTERNATIONAL RACEWAY on Aug. 25th & 26th.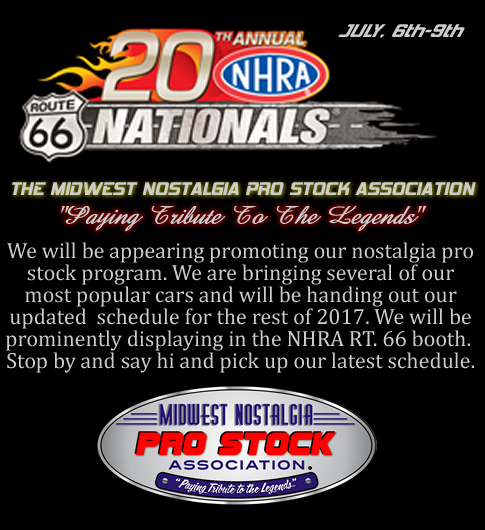 WOW Ted Peters on the cover of July issue of HOT ROD MAGAZINE! Way to go, maybe next time it will be the whole cover.

Our friends at the finest nostalgic drag racing online magazine NostalgiaDragWorld.com often covers some of the events that we participate at, and our organization and we will be posting links to some of there featured articles. If you love any kind of nostalgic drag racing we suggest you check out their site, there is none better. (click here)

Live Stream from PRI Show

Congratulation to John Dembrock the big winner at the Midwest vs. East Coast Shootout

Mike Ruth on Biel Street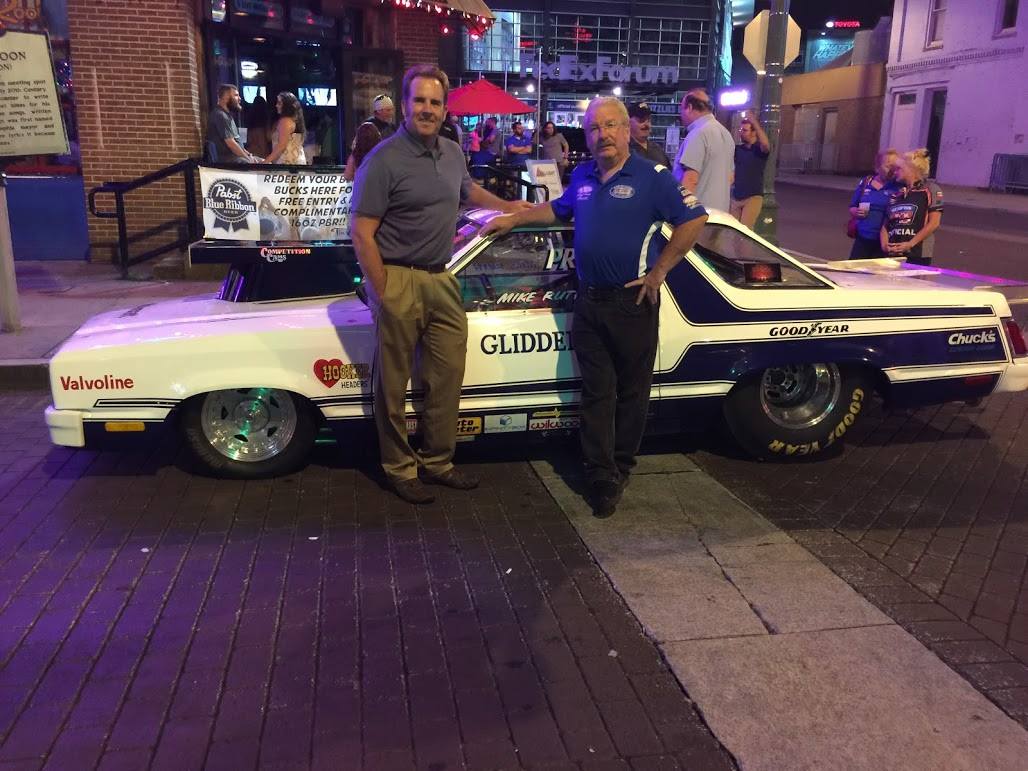 WTF

The Ted Peters Story

Recap of the Holley Hot Rod Reunion in this months edition of Nostalgia Drag World Magazine

The John Dembrock Story

GREAT TIMES HAD BY ALL @

Night Of Thunder/Super Chevy Show

The 4th annual Black Arrow Cup Race Tribute to Grumpy Jenkins has been rescheduled for October 8th at Memphis International Raceway

Mark Pappas to debut his newest creation at the Holley Hot Rod Reunion in Bowling Green Kentucky June 16-18th.

Check out "JUNGLE"George Kubis featured article in NostalgiaDragWorld.com

COOL VIDEO FROM MARTIN, MI.

Byron Spring Nationals has been cancelled due to weather issues. Watch for rescheduling.

Pro Stock Rescue Teams with
Midwest Nostalgia Pro Stock Assn
"Paying Tribute to the Legends"