MULTI-MEDIA

Membership Information
Please Call
Mark: 312-735-0548
Mike: 847-987-0735

Our Members

A Very Special Thanks To Our Friends & Sponsors Without Their Support None Of This Would Be Possible. Please Support Them Also.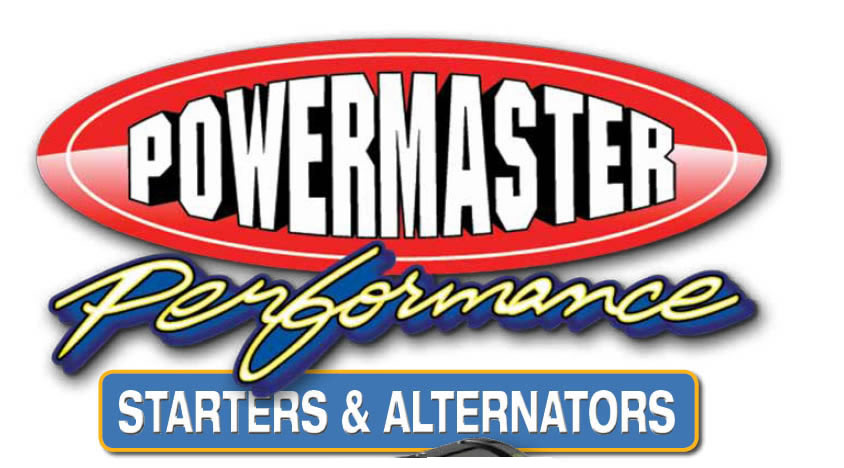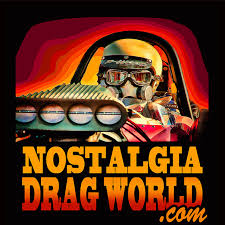 Tim McFeely
WR Swanson Automotive Photgraphy
Pamela Conrad Photgraphy
Site currently Being Updated. Thanks For Your Patience. Please Check Back For More Updates


For More Content or t0 Post or Coment Please click here to visit our Facebook Page @


Check Out The Latest Issue Featuring Nostalgia Pro Stocks At The 2020 NHRA Winternationals
(click image)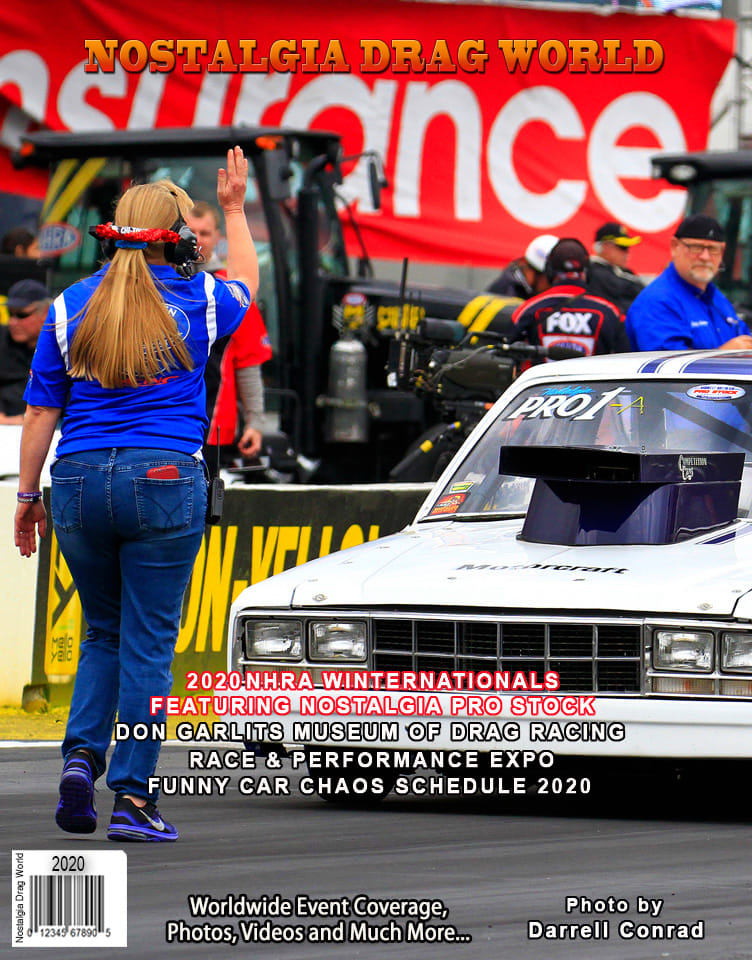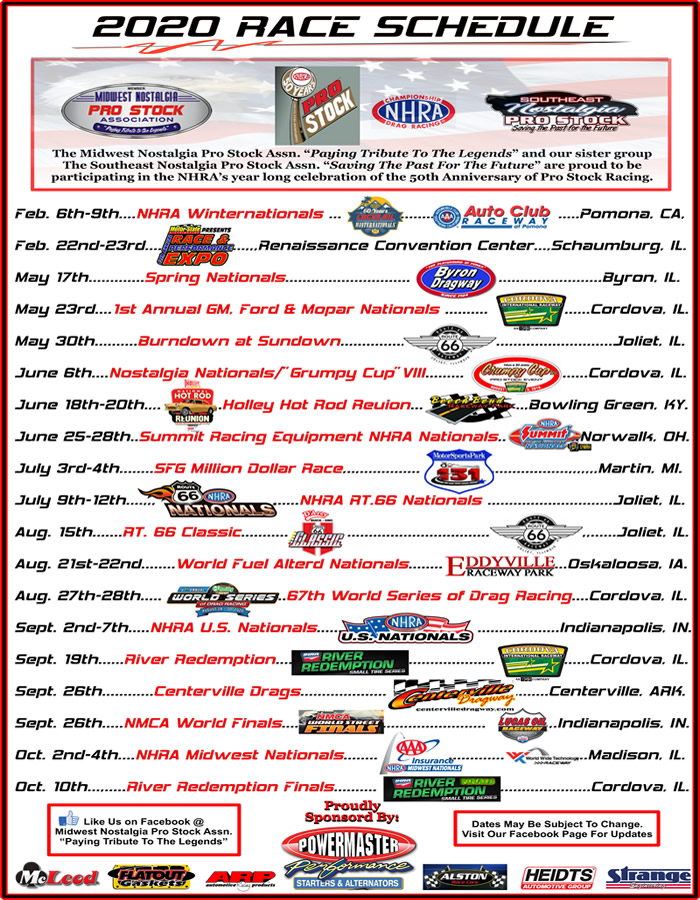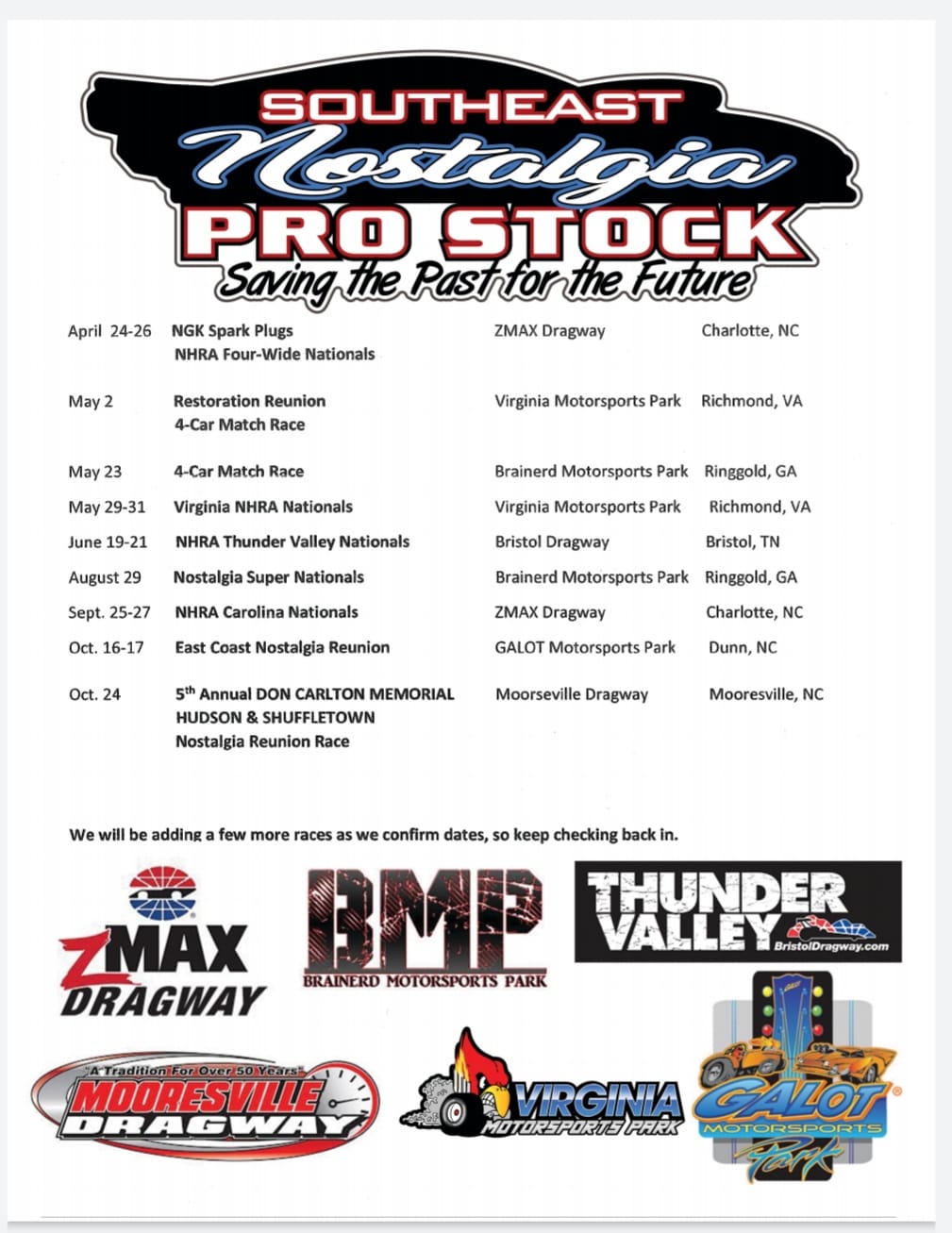 OUR PURPOSE
We represent the era where organizations broke from more stringent NHRA rules and offered no holds barred type of naturally aspirated racing to fans. Our purpose as the Midwest Nostalgia Pro Stock Assn. group is to create an opportunity for racers who wish to represent the Legends of Pro Stock, heads up and no index drag racing with a 'run what you brung', minimal limitations manner. Please request membership if your interests are in this type of racing.

HOT NEWS
March, 16 2020
NHRA statement concerning suspension of racing due to coronavirus pandemic
NHRA is suspending all NHRA drag racing for 30 days in response to the coronavirus pandemic. This suspension includes events at all NHRA-owned tracks and any NHRA-sanctioned events such as the NHRA Mello Yello Drag Racing Series and the Lucas Oil Drag Racing Series.

Western Nostalgia Pro Stock Association
We're proud to announce our Brotherhood and association with The Midwest Pro Stock Association ... forming a bond with the premier group of nostalgia pro stock racers from the Midwest who have demonstrated the respectful traits we would like to uphold in the rules & regulations established by them... countless hours that turned into years were required to establish the formats used to make this type of Racing exciting, fun & safe for all drivers, crew and spectators ... Our "Western Nostalgia Pro Stock" rules & regulations will be posted in official format to be made available for all to download and read as soon as possible ... big note! There will be a few fine tweaking of set rules and conduct vs. The Midwest's rules and OK'd and agreed by there administrators and officials... let's just say some say strict rules set by track owners and sanctions such as the N.H.R.A. will be followed by a all go or no go rule! No exceptions! It's all about keeping it SAFE!

SFG Promotions, Inc.
$1.1 MIllion, Pro Stock Stars, HUGE Fireworks Show & MORE!
Major Announcement: Pro Stock stars Jeg Coughlin Jr, Erica Enders, Alex Laughlin, and Aaron Stanfield to make exhibition runs at the JEGS Performance SFG 1.1 Million presented by Allstar Performance July 3rd&4th
Also in attendance will be 4 nostalgia pro stock cars as a celebration of the past and the present in this 50th year of pro stock!

Nostalgia Pro Stocker exhibition will add to 60th Winternationals celebration
28 Jan 2020
Phil Burgess, NHRA National Dragster Editor
Eight vintage Pro Stock machines will add to the magic of the 60th annual Lucas Oil NHRA Winternationals presented by ProtectTheHarvest.com, making wheelstanding, gear-jamming passes down the famed quarter-mile at Auto Club Raceway at Pomona.
The restored or replica cars, all members of the Midwest Nostalgia Pro Stock Association, will make exhibition passes and be on display in the Hot Rod Junction at the track. The majority of the cars have four-speed Lenco transmissions, hood scoops, wheelie bars, and steel back halves and tops (no carbon fiber). The cars are largely period-correct ad all are required to have the correct engine make under the hood. Elapsed times vary from seven to nine seconds.